Founder & President, Financial Advisor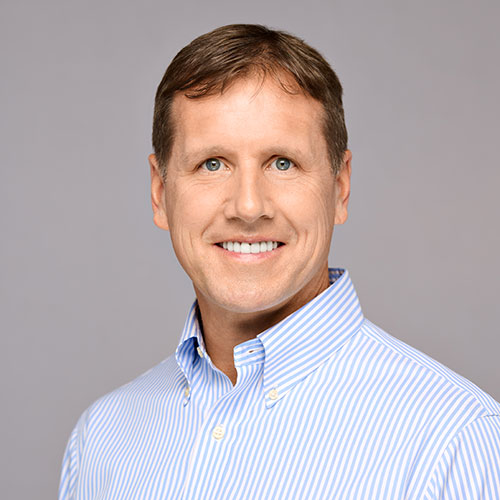 In the 1960s, Jim Lester began laying the foundation for what would become Lester Financial Group. Jim sought to do business with his son, Todd, and in 1995, the two joined forces at Lincoln Financial Advisors. In 2004, Todd left Lincoln to start his own independent financial advisory firm and Lester Financial Group officially began. Following in his father's tradition, Todd later invited his son Blake to join him in business and the two have been working together since 2017.
Leveraging thorough assessments, individualized guidance, and practical recommendations, Todd works with successful individuals to assist them in realizing their financial objectives. He is committed to building long-term, trusting relationships with each of his clients to truly understand their goals and to provide them with prudent options tailored to their specific situation.
Todd's decades of experience in financial advising have taught him that the cornerstones of any successful financial plan are openness, careful listening, and follow-through.
He invests his time with his clients, allowing him the ability to gain a thorough understanding of his clients' short- and long-term goals so he can carefully match each client with the right financial security products and services.
Todd is effectively supported by an experienced team of professionals whose teamwork and varied competencies help him build long-term relationships with his growing client base and provide excellent customer service.
Once a custom financial plan is in place, Todd and his team remain in close contact with his clients to ensure goals are being met and necessary adjustments are made in response to the clients ever changing lives.
Todd holds a Bachelor of Science Degree in Business Administration with a major in Finance. He holds security licenses Series 6, 7, 24, 63, 65 and a life and health insurance license.
When not at work, Todd can be found on the golf course, boating at the lake, at the gym or traveling with his family or friends. Todd has been married to his wife Aimee for over twenty years and have two children (Blake and Haley).
Getting to know Todd
Favorite vacation city:
San Diego
Favorite beach:
Siesta Key, FL
Favorite sports team:
Chicago Cubs
Favorite golf course:
Whistling Straits
Favorite sporting event:
The Masters
Favorite place to snow ski:
Breckenridge, CO
Favorite food:
Deep dish pizza
Favorite type of book:
Biographies of successful people
Favorite family activity:
Travel to new places
Favorite activity with Aimee:
Relaxing day at the beach
Favorite activity with Blake:
Any sporting event
Favorite activity with Haley:
Continuing our annual father-daughter trips